The Herbstakademie will be held at the Conference Center of the Hanns Seidel Foundation at Wildbad Kreuth, located close to the southern end of Lake Tegernsee, within the Bavarian Alps. Here is how you get there. The address of the conference center is
Bildungszentrum Wildbad Kreuth
D-83708 Wildbad Kreuth
phone +49 (0)8029-170, fax -1734
www.hss.de

The center is operated to host intensive and fruitful meetings and conferences. For this purpose meeting rooms are equipped with modern technology. Rooms for accomodation do not offer overly luxurious furnishings (in particular no phone extensions, no TV), but all social rooms in the center are comfortable and invite conversation among the participants. The center offers wireless internet access in selected areas and public phones.

We strongly recommend accomodation at the center (room and board) to all participants. The price per day is 90 Euros which includes room, breakfast, lunch and dinner.
Attention, please: The center does not accept any credit cards.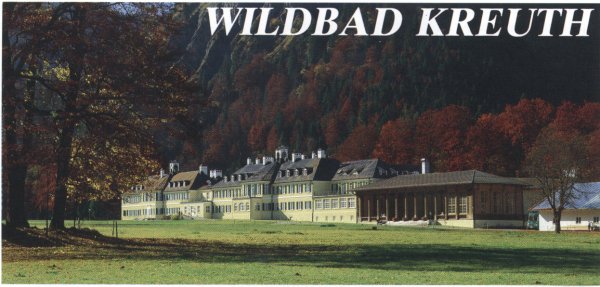 ---